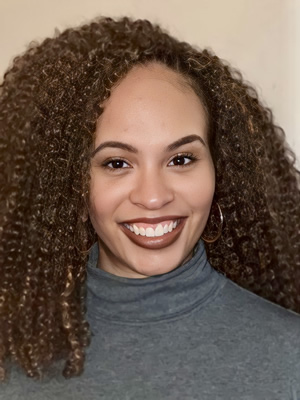 As a therapist, I believe that strong families build strong communities. In order to better improve the communities we live in, it is important to foster a collaborative approach to help strengthen the emotional, mental, physical, and spiritual well-being of all individuals.
Undergraduate Education: Bachelor of Science in Social Work from Eastern Michigan University 
Graduate Education: Master of Social Work from Eastern Michigan University 
License: Master of Social Work Limited License 
Year joined WBC: 2023 
Personal Profile: I'm a proud Michigander from Troy, MI. I come from an extensive background both academically and professionally, assisting families and children. I am also a proud member of Delta Sigma Theta Sorority, Incorporated, where I work with youth in Washtenaw Co. In my spare time, I enjoy spending time with my family, especially my twin sister and beautiful niece. I also enjoy doing arts and crafts, traveling, and trying new restaurants.